Archaeological site Mihaljevačka šuma
Traces of Rome in Srem
The archaeological site "Mihaljevačka šuma" (the Forest of Mihaljevac) is located near Čortanovci, on the site of Prosjanice, where the remains of a large Roman fortress are located. In 1991, the site was categorized as a site of great importance.
Drilling excavations were carried out in 1960, during which a southeastern circular tower, 12m in diameter, 1.2m thick, about 3m high, built of stone, with rows of bricks was investigated. The tower has been preserved, but the remains, overgrown with forest, are barely visible today. The part of the south wall with the entrance gate where the two semi-towers were located was completely explored. The entire fortification with parts of the road and the cemetery collapsed during the landslide over the Danube, in the space of about five kilometers long and about one kilometer wide.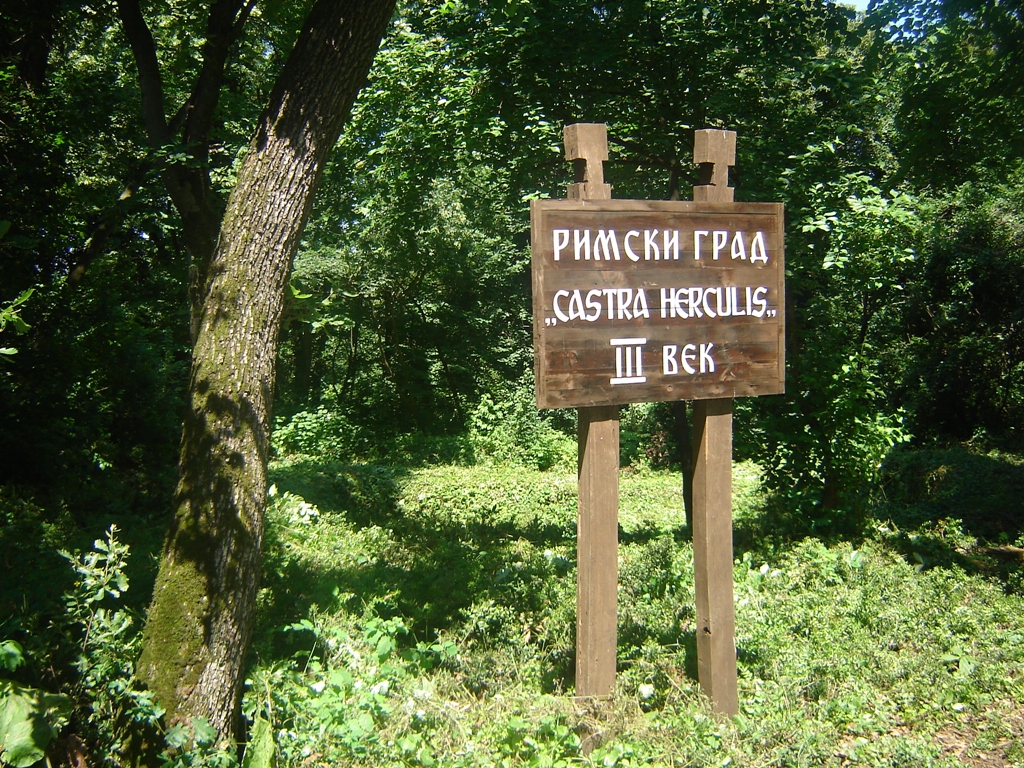 There used to be a stone fortification of Castra Herculis, the largest in this part of the Danube Limes, which protected a wider stretch from Petrovaradin to Acumincum – Slankamen, and further to Surduk. Here, Hercules' army guarded the fortification from various hordes from the north of Europe. Judging by the coins found there, the fortification was most likely built at the end of the 3rd or the beginning of the 4th century. Before the end of the 4th century, it was destroyed by the Barbarians. Today, signposts have been set up through the forest, so tourists can visit the remains of the walls.
In the wider area, towards the village of Čortanovci, a Roman necropolis, the remains of a villa and a medieval settlement were also found.
Life in this place was partially restored during the Middle Ages, when a smaller settlement with a cemetery was formed, and a pottery workshop and two hoards were found.