Church of St. Nicholas
Endowment of Zmaj Ognjeni Vuk
According to tradition, the Church of St. Nicholas was built in 1468 by Vuk Grgurević, popularly known as Zmaj Ognjeni Vuk, the grandson of Despot Đurađ Branković. The church is one of the oldest monuments of its kind in Srem. It was built in the style of the Morava Architectural School. It has a great cultural and historical value and represents the pattern according to which the churches of Srem were built, among which the most famous is the monastery church of Krušedol.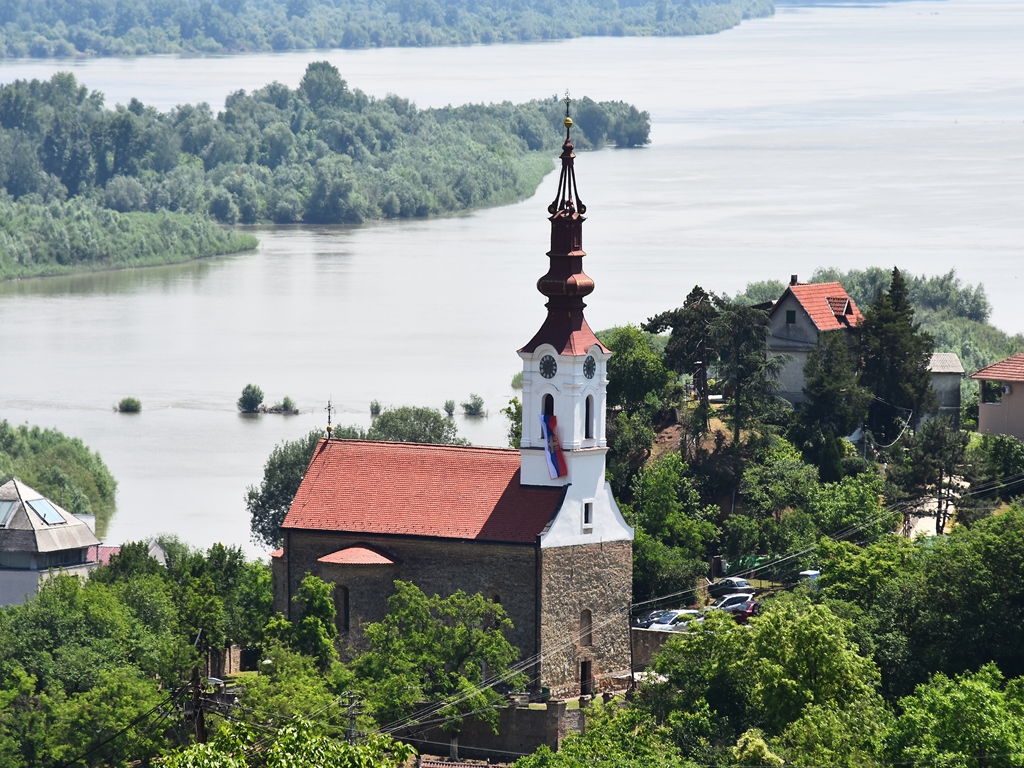 The Church of St. Nicholas has existed for more than five centuries. Over time, it has undergone certain changes. The biggest change is reflected in the replacement of the roof, so today there is one bell tower. This church was also the border between two empires – Hungary and Turkey. At the end of the 15th and the beginning of the 16th century, it was a strong literary center. The work of the Morava School continued there, and with many monasteries in Fruška Gora, the church was a link in the literary movement associated with the monks from the Rača Monastery.
The oldest icon that is preserved in the church today is "Nedremano oko" (Sleepless Eye) from 1726, the work of Teodor Kračun. It was painted as part of the iconostasis. It is a religious-symbolic almost poetic theme inspired by the verses of the Holy Scriptures. The new four throne icons were commissioned in 1749. The icons created in the middle of the 18th century are attributed to Nikola Nešković. There is a very impressive figure of an angel holding swords in his hands.
The iconostasis abounds in icons and scenes. In addition to eight icons in the plinth, it contains six throne icons, four of which have five miniature scenes from the lives of saints (Baroque medallions), the Annunciation on the holy doors, 12 holiday icons, 12 apostles, 12 prophets, the Holy Trinity and the Crucifixion with icons of the Virgin and John the Theologian.
Of the manuscripts from the 18th century, the church today has a book of church inventory ('Inventarijum') from 1791, registers from 1777, and a circular protocol from 1754. The frescoes with the figures of Basil the Great, John Chrysostom and Gregory the Theologian date between 1470 and 1573.