Church of St. Nicholas
The Temple of the Fine Library
The Temple of the Transfer of the Relics of the Holy Father Nikolaj was built in 1781 and consecrated by Metropolitan Vićentije. This is a single-nave building with an altar apse on the east side and a bell tower above the western part of the building. The façade of the church is divided by a low plinth, pilasters and a profiled roof cornice. The church got its present appearance at the beginning of the 19th century.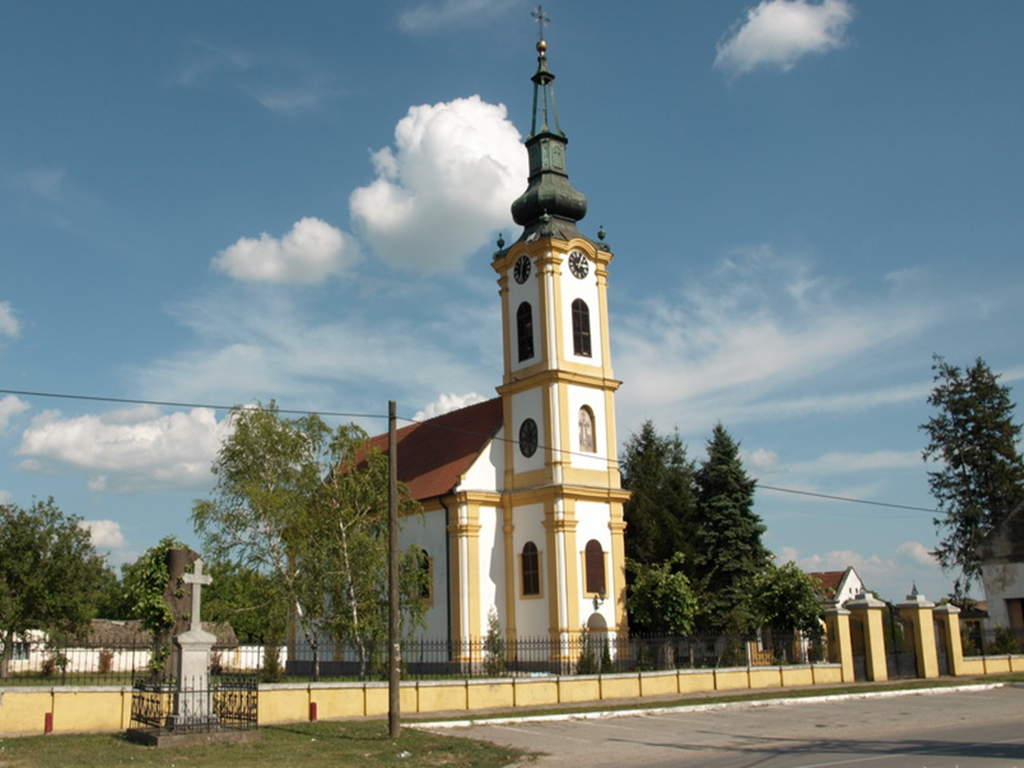 The fence around the church is made of wrought iron with beautiful ornaments, as the gate itself. There are a lot of firs and silver pines in the church yard, while there are three linden trees in front of the church. On the left side in front of the church is an old stone cross surrounded by a wrought iron fence with an inscription. The iconostasis has been painted several times and belongs to the type of multi-story altar partitions. It was done by Edvard Vladarš, Dimitrije Lazarević and Teodor Vitković. The author of the paintings is Petar Kambera, and the choir is the work of woodcarver Marko Vujatović. It houses a fine library of church books.
During the First World War, the bells were removed from the church and melted down into cannons. Until the Germans built their church, their priests and believers used the Serbian church for worship.
Conservation and restoration work on the church was carried out in 1973, whereas the interior of the temple and the cleaning of carved parts and iconostasis was done in 1981.
It received the status of a Cultural Heritage of Great Importance in 1972, and was categorized in 1991.