Memorial to Fallen Fighters and Victims of Fascist Terror 1941 – 1945
A Symbol of Resistance and Defiance
The monument was placed at the entrance to the village of Čortanovci, on a semicircular terrace made of semi processed stone. In the middle of the terrace, on a high double pedestal, is a bronze figure depicting a fighter in a peasant suit with clenched fists. On the east and west side of the pedestal, white memorial plaques were installed, on which the names of 52 fallen fighters and 44 victims of fascist terror were engraved.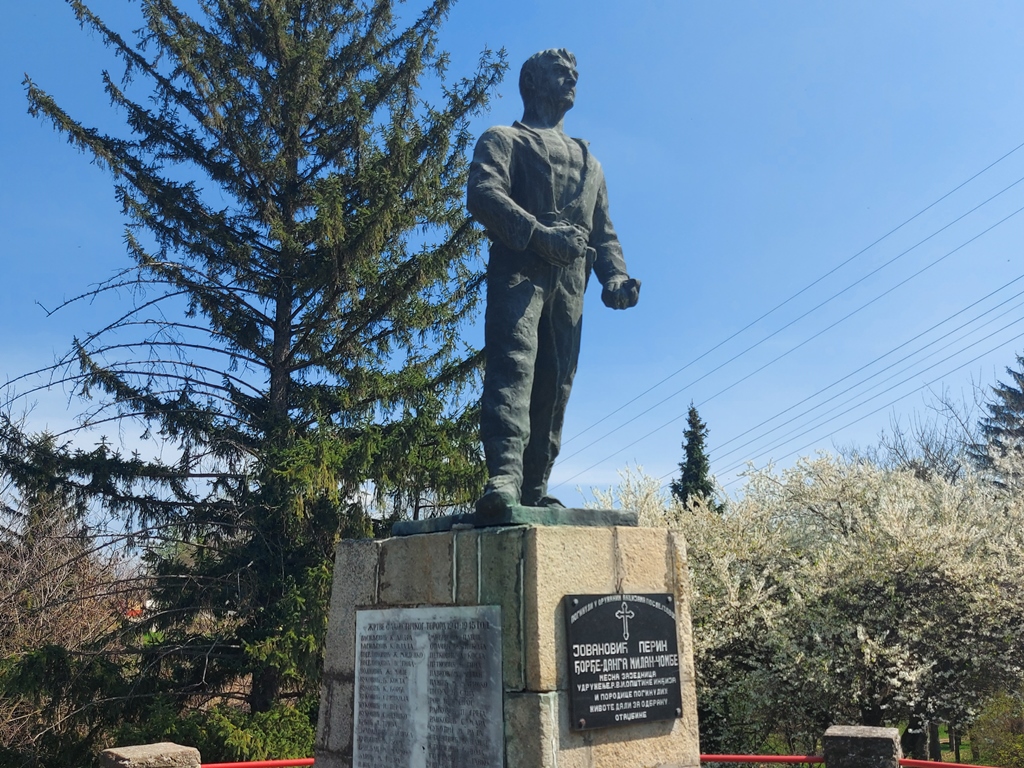 During the short war against the Kingdom of Yugoslavia, German troops occupied Čortanovci in mid-April 1941. After the occupation, the power in the village was taken over by local Germans brought from abroad, since there had been no German inhabitants in the village. They appointed their commissioner and a policeman. Twelve Ustasha, ​​brought from Sremski Karlovci, were stationed at the former gendarmerie station.
They immediately started the action of converting Serbs to Catholicism, but the defiant people of Čortanovci did not give in to pressure and only three people converted to Catholicism.
During the war, the people of Čortanovci resisted the enemy in an organized manner, and the most successful action was carried out in the fall of 1943, when they attacked the Croatian Home Guard (Domobrani) siege which guarded the tunnel in Čortanovci. 105 rifles, three machine guns and several boxes of bombs and ammunition were seized and 90 members of the Croatian Home Guard were captured. The municipal building was set on fire and the post office was demolished.
The monument was protected in 1986 by the Institute for the Protection of Monuments.