Monument to Laza Harambaša
Robin Hood of Sase
Since 2018, the plateau in front of the Cultural Centre in Novi Karlovci has been adorned with a monument dedicated to Laza Harambaša, i.e. an outlaw('hajduk') Lazar Dobrić, who operated at the end of the 18th and the beginning of the 19th century, and the local artist Predrag Banjeglav is most deserving of his installation.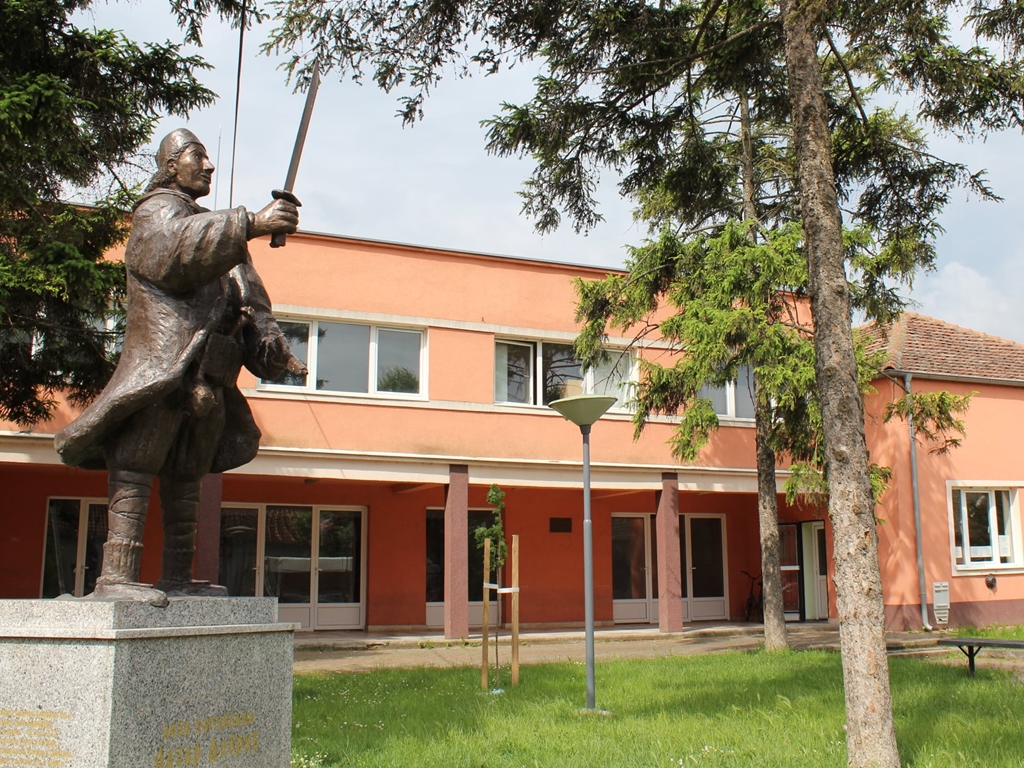 Lazar Dobrić was the chief ofoutlaws ('hajduk harambaša'), he spent most of his time in Srem, and even further along the Danube. He was remembered as an outlaw who robbed Turkish and Austrian merchants and often distributed part of the spoils, especially grain, flour and other foodstuffs to the people. The legendary outlaw became famous for his strength and for always being ready to protect the weak and oppressed. Later, escaping a chase, he would flee south of the Sava and lead a company that even included Stanoje Glavaš and Hajduk Veljko.
One of Laza's favorite strongholds was the abandoned settlement of Crvenka near Batajnica, which was called "Crvenka is an outlaw fortress"! He distinguished himself in the battles for the Timok region. He died at the beginning of the First Serbian Uprising in the village of Siljevac in Levačka Nahija. He is remembered for his great courage, originality and wit in performing his planned actions.
The monument to Laza Harambaša is the first monument in Vojvodina that was erected honoring an outlaw.