Monument to the Executed Inhabitants of the Village of Beška in the Great War
A Crime Without Punishment
One of the most shocking events in the municipality of Inđija took place during the First World War, when Austro-Hungarian soldiers shot six residents of Beška by summary execution in Petrovaradin, and only because they eagerly awaited the arrival of the Serbian army.
Among those executed was an academic painter Danica Jovanović, who returned from school in Munich just before the fatal event. She was only 28 years old at the time of the murder.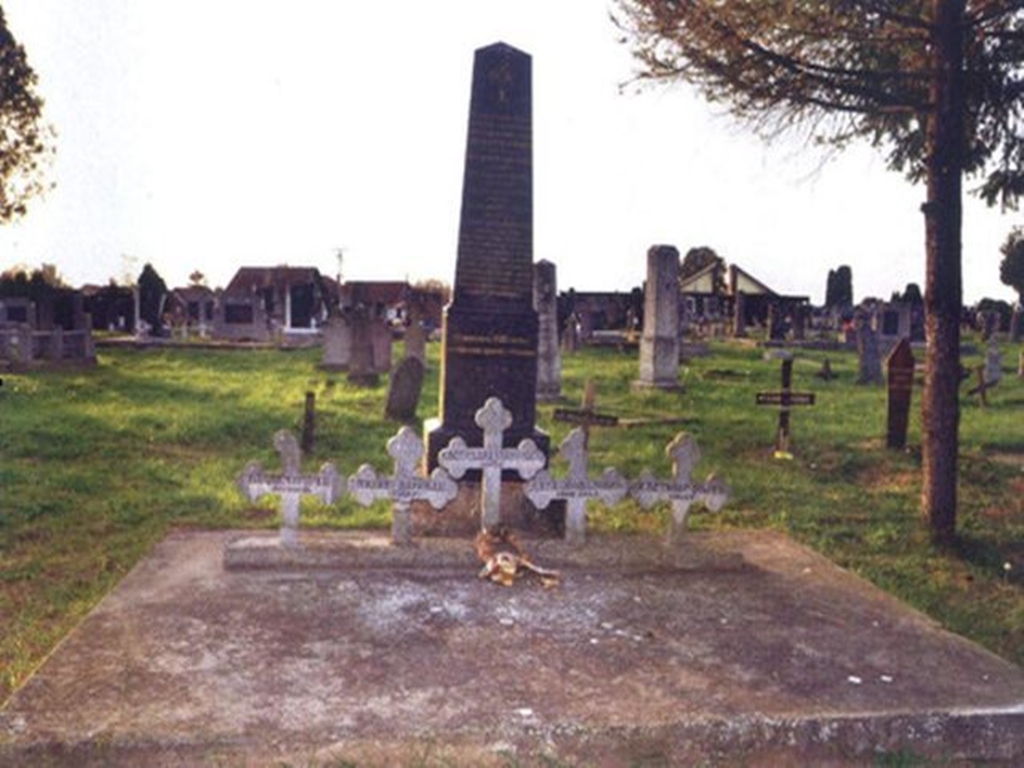 The victims were buried in Petrovaradin contrary to all Orthodox and human customs. The bodies were thrown upside down and the heads were turned to the west instead of to the east.
Four years after the war, the bodies were exhumed and buried in the church yard in Beška.
However, at the beginning of the Second World War, one of the first decisions of the local Swabians was to move the graves and the monument to the local Orthodox cemetery in the village, where they are still located today.
The monument in the form of an obelisk is made of dark granite in the style of Classicism. The dedication of the monument is engraved on the front, with the names of those shot, and on the back are the verses of Jovan Jovanović Zmaj. There are four stone crosses with the names of those shot in the front of the monument.