Novi Slankamen is the third most populous village in the municipality of Inđija. It is located in the north-eastern part of the municipality and the regional road R109 passes through it, which leads from the Danube, i.e., Stari Slankamen to Inđija (15 km) and onwards to Ruma.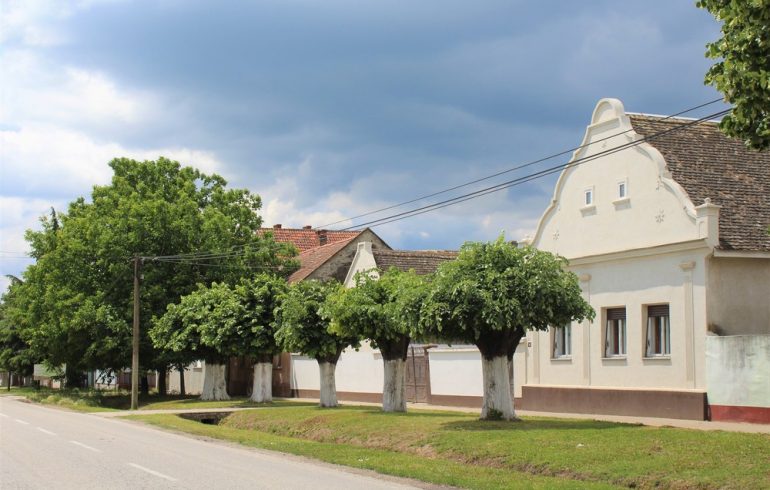 The village of Novi Slankamen did not exist until the end of the 18th century. By 1783, there was only the village of Slankamen and that name referred to today's Stari Slankamen. During the reign of Emperor Joseph II, in order to strengthen the Military Frontier, only three kilometres southwest of the existing Stari Slankamen, the settlement of Croats from Dalmatia and Lika began, and then Germans and Slovaks immigrated. In order to differentiate the newly founded settlement from the old one, it was named Novi Slankamen. In the mid-1990s, a significant number of the Croats emigrated from Novi Slankamen and a significant number of Serbs immigrated from the region across the Drina River and from Kosmet.
Although most of the houses in Novi Slankamen are of newer construction, today you can see several houses that were built in the period before and after the Second World War. One of them is the building of the Old Serbian School in Karađorđeva Street, in front of which there is a landscaped park. In the past, school classes were held in it, and today it is the space of the preschool institution "Boško Buha". In addition to this building, which is registered as a protected property, there are several other buildings of interesting architecture that enjoy protection.
There are two churches in the centre of the village: the Serbian Orthodox Church of the Holy Transfiguration and the Roman Catholic Church of St. Michael the Archangel.