Church of St. Sava
In Honor of the Serbian Enlightener
The Serbian Orthodox Church of Saint Sava in Maradik, on the slopes of Fruška Gora, was built in the second half of the 18th century and has the status of a Cultural Heritage of Great Importance as a protected Immovable Cultural Property. The church dedicated to St. Sava was erected as a single-nave building with a five-sided apse, and its bell tower was added in the middle of the 19th century. The contract that the church municipality signed with the master mason Uroš Subotić for the construction of the new church bell tower has been preserved.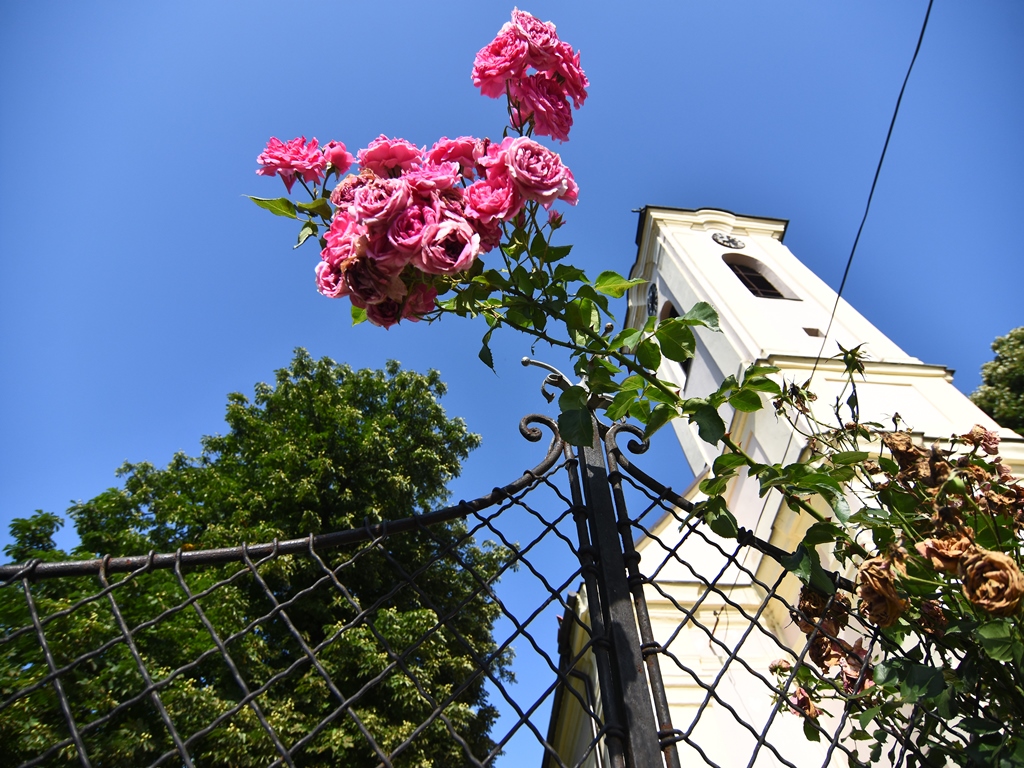 The iconostasis in Baroque and Rococo styles was carved in the second half of the 18th century. The icons were made by Jakov Orfelin, a famous painter from Sremski Karlovci, who finished the work in 1776, judging by the inscription on the icon of the Resurrection. Until then, Western European Baroque notions were present only in Serbian graphics, and Jakov Orfelin was the first painter to transfer the knowledge acquired at the Vienna Academy to the local environment.
Jakov Orfelin, born in the middle of the 18th century, was an icon painter, Serbian Baroque painter and nephew of the famous Serbian educator and poet Zaharije Orfelin. He was educated by his uncle Zaharije and in 1766 he enrolled the Vienna School of Copper Engraving of Jakob Schmutzer.
There is an icon of Christ on the bishop's throne, and several movable icons and paintings are attributed to Teodor Kračun, another important representative of the Serbian Baroque of Viennese provenance.
Conservation and restoration works were done on the church in 1980, and on the paintings in 1982.