Monument to King Petar I
The Liberator of the Serbian People
A monument to King Petar I Karađorđević was unveiled on 1 December 1929 in the Park of Queen Marija.
Petar Karađorđević was grandson of Karađorđe and the third son of Persida and Prince Aleksandar Karađorđević, who was forced to abdicate after the St. Andrew's Day Assembly. Since then, the family lived abroad. Peter fought in the French army in the Franco-Prussian War. He also joined as a volunteer under the pseudonym Petar Mrkonjić in the Bosnian-Herzegovina uprising against the Ottoman Empire.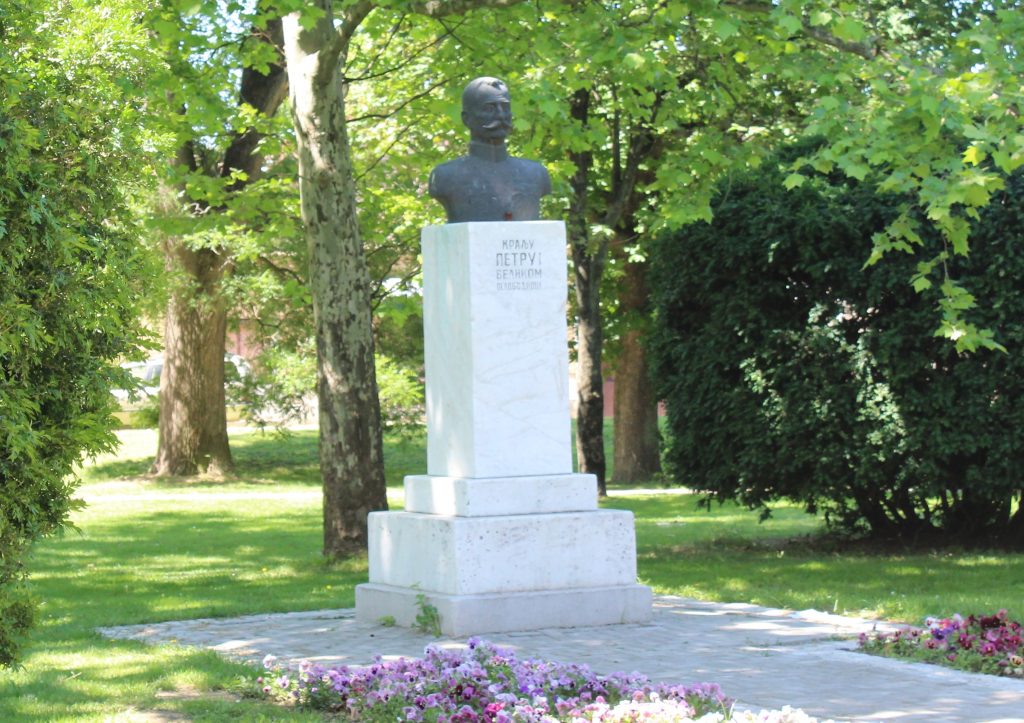 In 1883, he married the Montenegrin princess Zorka, the daughter of Prince Nikola. He had five children with her, including his heir Aleksandar. After the death of his father in 1885, Petar became the head of the Karađorđević dynasty. After the May Coup and the assassination of King Aleksandar Obrenović in 1903, he was elected King of Serbia. As king, he advocated the constitutional order of the country and was known for his liberal policies.
King Petar was the supreme commander of the Serbian army in the Balkan Wars. Due to his old age, on 24 June 1914, he transferred the royal powers to his son, the heir to the throne, Aleksandar. In the First World War, he retreated with the army through Albania. Since he was the King of Serbia during the period of great Serbian military successes, he remains remembered by the Serbian people as King Petar the Liberator (also known as the Old King).
With the creation of the Kingdom of Serbs, Croats and Slovenes on 1 December 1918, he became the King of Serbs, Croats and Slovenes, which he remained until his death on 16 August 1921.
The monument to King Petar I consists of a bust of King Petar on a white marble pedestal and is the work of sculptor Milorad Jovanović from Sremska Mitrovica.
However, after the outbreak of the Second World War in 1941 and the formation of the Independent State of Croatia, all monuments dedicated to the Karađorđević dynasty, including the monument to King Peter in Inđija, were demolished.
The monument in Inđija was renovated in 1991 in the Park of Queen Marija and is the work of professor Nikola Košević. The renovation and laying of wreaths on this monument are related to 8 November (Mitrovdan), the day when Inđija was liberated in the First World War.