Turkish Bathroom- Hammam
Turkish Hammam in Srem
There are only two preserved Turkish baths north of the Sava and the Danube. One is located in Bač, and the other in Stari Slankamen. It all started when the Turks built a hammam – a salt bath near the source of the healing salt water in the 16th century.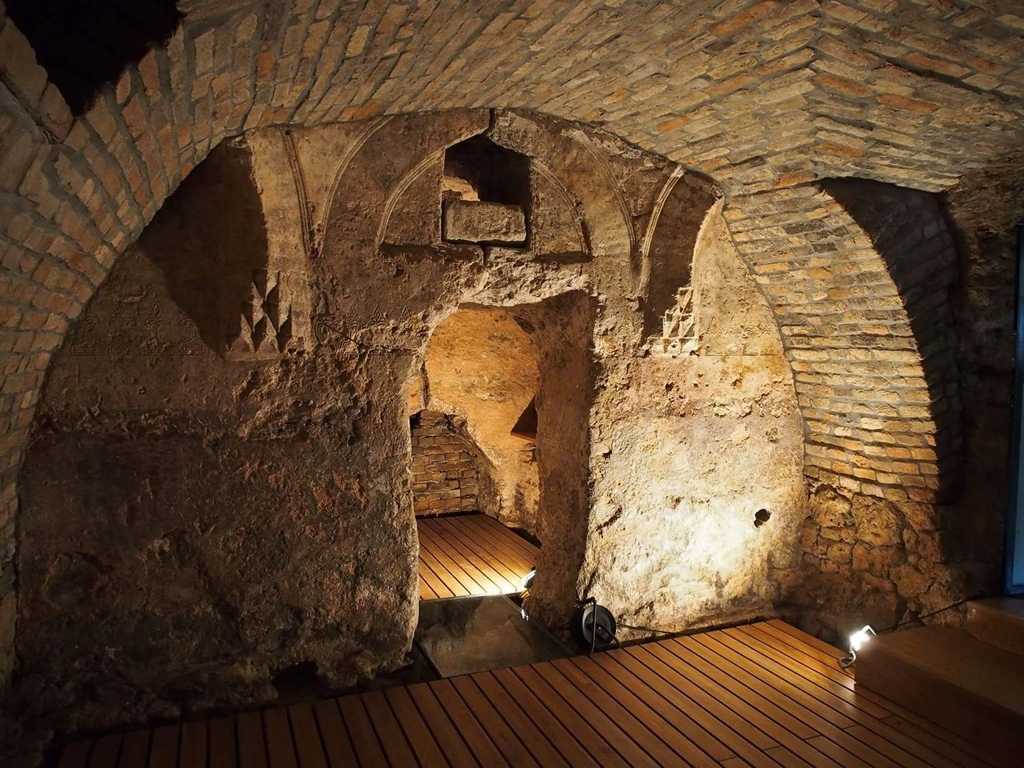 In the basement of the building at the address Dositeja Obradovića St. 3, in the center of Stari Slankamen next to the Catholic church, there are the remains of a Turkish bath or hammam. The remains of the hammam consist of three rooms that were once vaulted with a semi-circular vault.
The walls are made of brick, plastered, and the interior of the walls is ornamented with oriental motifs. A hypocaust was discovered in two rooms. Fragments of Roman material (brick, stone) are present in the construction. The hammam consisted of three rooms: a waiting room and a dressing room, where coffee and tea were served, a bathing room and a hot room – a steam bath. The hammam in Stari Slankamen is significant as one of the rarely preserved buildings from the period of Turkish domination in this area.
Today, its remains are incorporated into the exhibition space of the Acumincum winery of the Spasić family. The remains of the Turkish bath were placed under protection by the Decision of the Institute for the Protection of Cultural Monuments of Sremska Mitrovica in 1973.
The 175-year-old house, which now houses a winery and a Turkish bath, once belonged to the Mrkšić family, which was engaged in viticulture.