Memorial Room of Danica Jovanović
The Memorial Room of Danica Jovanović is located in the Community Centre "Branko Radičević" in Beška. It was created on the initiative of the Serbian-Greek Friendship Association Beška by redesigning the exhibition Danica Jovanović (1886-1914) – unfulfilled dreams by Dr. Jasna Jovanov and the exhibition of the Memorial Collection by Pavle Beljanski and the Matica Srpska Gallery, premiered at the House of the Army of Serbia in 2014.
The exhibition was realized in cooperation with Dr. Jasna Jovanov and Jasmina Jakšić Subić, according to whose concept the exhibition was realized by Aleksandra Rešnjak Pešić, designer of the above-mentioned exhibition, with the support and engagement of the elementary school "Braća Grulović" in Beška and the Local Community of Beška.
The Memorial Room is a permanent reminder of an important figure in Serbian art and enables the availability of national cultural treasures to the wider community.
Visits are possible only with advance booking with the Local Community of Beška on the phone number 022 570 039 or the Association of Serbian-Greek Friendship of Beška on the phone numbers 064 370 39 66 and 060 439 68 05.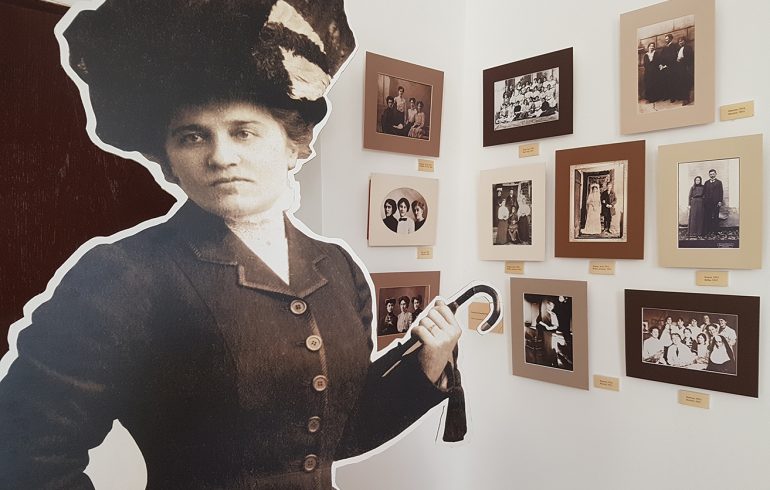 Danica Jovanović
Danica Jovanović is the second Serbian painter to graduate from the Academy of Fine Arts. She was born in 1886 in Beška, and completed her painting studies in Munich in 1914. She is one of the most important Serbian painters from the beginning of the 20th century. During her schooling in Belgrade and Munich, as well as during her summer holidays in Beška, she painted intensively, which resulted in an artistic legacy of hundreds of works. On the other hand, her engagement in the Serbian academic society "Srbadija" in Munich, her stay in Belgrade at the beginning of the First World War, as well as the reception of Serbian soldiers in Beška, attracted the attention of police and military authorities from Petrovaradin and she was one of our first artists to become a victim of the First World War on 12th September 1914, sentenced to death and was shot at the Petrovaradin Fortress. At the beginning 1960s, the work of Danica Jovanović and her unusual life path, interests and plans for the future began to be systematically researched and discovered.