House of Đorđe Vojnović
The Most Famous House in Inđija
The Vojnović House is a representative example of neoclassical architecture created at the end of the 19th century in Inđija. Đorđe Vojnović willed his family property, a single-story house, with a valuable collection of art paintings and objects to the Municipality of Inđija a few months before his death, at the end of 1974. In 1976, the building was officially declared a Cultural Heritage of Importance for the Municipality of Inđija.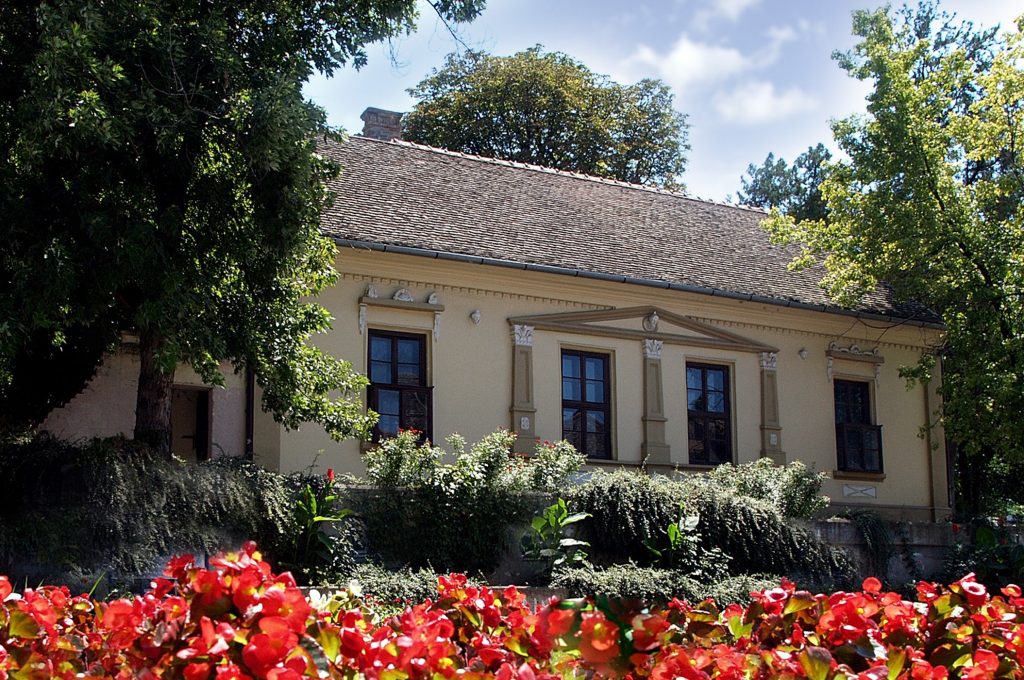 Đorđe Vojnović was born in 1888. His parents Đorđe and Ljubica came to Inđija from Buđanovci in the middle of the 19th century and bought about 300 acres of land.
Đorđe Vojnović was educated in Sremski Karlovci, Osijek and Vienna. He was married to Anica Kontić. Upon his return to Inđija after the completion of his schooling and his father's death, he dealt with economic, social and national issues.
When the First World War began, he was immediately imprisoned and spent three years in an Austrian prison. After the war, he found the property looted and demolished, but he was determined to rebuild it.
"Before the war, after finishing the Law School, I dedicated myself to the Economics. The war ruined me, but in the fall of 1917, I gave myself over to the Economics again and began to try to improve it. I renewed the machinery through loans, procured 10 horses, 16 cows and heifers with a bull, 50 pigs, because my intention, aspiration and need were to solve dairy and pig farming on my property as much as possible, which was broken up due to the war and after my suffering with great difficulty and indebtedness, I tried to renew them … believing that I, as an educated man, can achieve that according to my skill", wrote Đorđe Vojnović.
As a member of the Sokol Society from Inđija, he is one of the most deserving for the construction of the Sokol Home in 1938. The construction lasted for three years and about 600,000 dinars were spent on it. Today, Sokol Home is the Cultural Center of Inđija.
He also translated from German and other foreign languages. He published a translation of Heinrich Harrer's book "Seven Years in Tibet: My Life at the Court of the Dalai Lama", published by Matica Srpska in 1956.
He died in 1975 in Inđija, and was buried in the Old Serbian Cemetery in Inđija. This landowner and bibliophile left all his possessions to Inđija.
Today, his house houses the city gallery, a wine cellar in which the first wine shop was opened, and a memorial room dedicated to Đorđe Vojnović with authentic furniture from the 19th century.