Roman Catholic Church of St. Michael
A Cultural Heritage of Great Importance
The Roman Catholic Church in Novi Slankamen, dedicated to St. Michael, was built in 1862 and is a Cultural Heritage of Great Importance.
The Roman Catholic church was built as a single-nave building with an apse on the west, a bell tower on the east and a sacristy on the south, since the orientation of the Catholic churches is not east-west. The façades are simply divided by a plinth, pilasters and a profiled roof cornice. Above the entrance portal of the east façade there is a window, while the bell tower ends with a typical pyramid-shaped tower.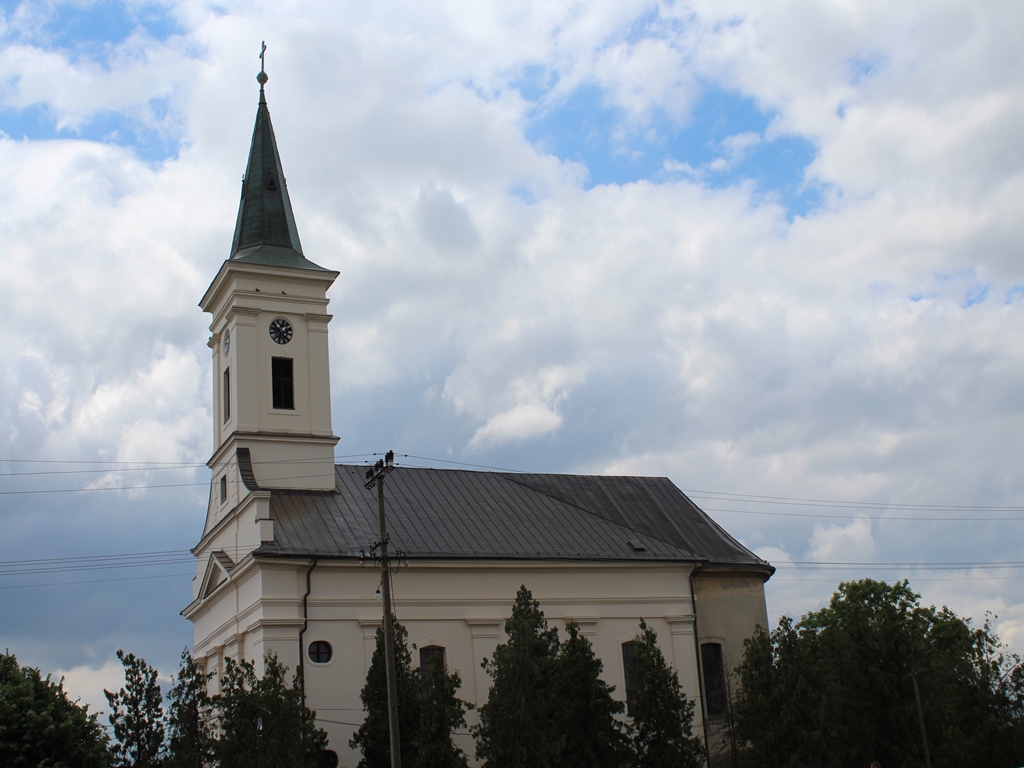 In the interior of the church, only the altars are sculpturally decorated: the central and two side ones, mostly with decorative floral motifs. On the main altar is a painting "St. Michael slaying the Satan", painted by Imre Nitzkelety from Novi Sad in 1868. On the left- and the right-side altars there are two paintings by an unknown author from the second half of the 19th century. The wall paintings, mostly on the vaults of the altar and the nave, were painted by Zagreb master Marko Antonini in 1899.