Church of the Presentation of the Most Holy Mother of God
Predić's Icons on the Top of the Iconostasis
The Church of the Presentation of the Most Holy Mother of God (Crkva Vavedenja Presvete Bogorodice) in Beška has changed its location several times and has been at its current location since 1771. It is assumed that its previous location was on the site of today's Vodice Chapel, that it was a wooden church, covered with shingles. Later, a new stone church was built. In the middle of the 18th century, the Austrian Empress Maria Theresa carried out the siege of the village and built a new church in the center in 1771.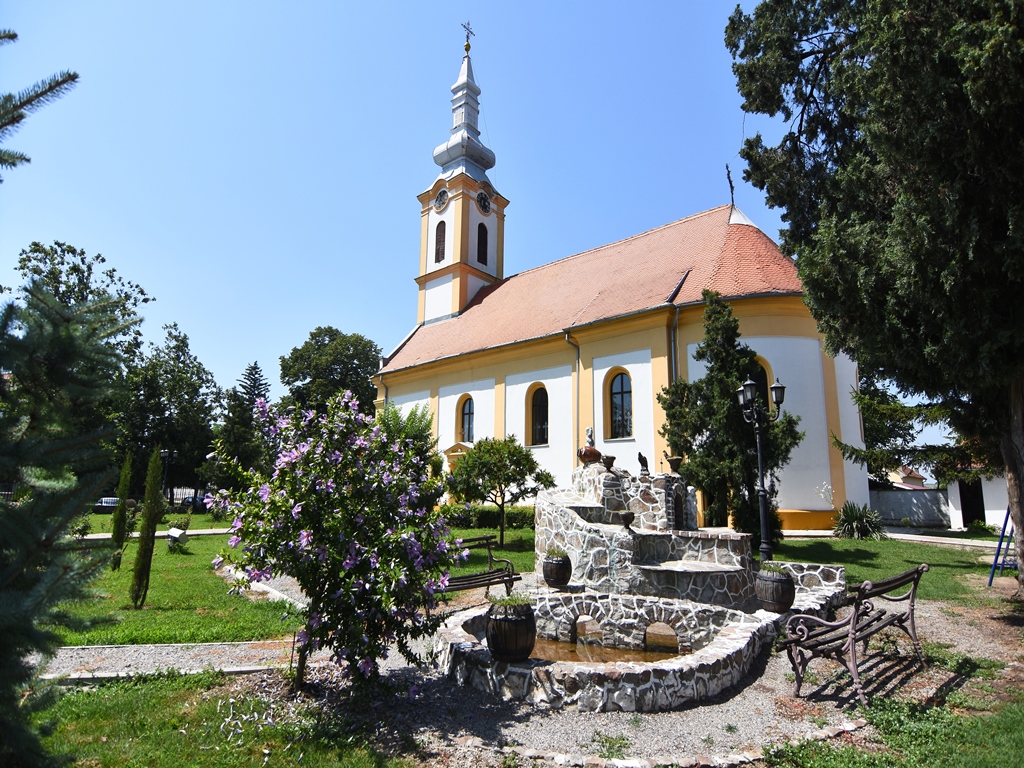 The architecture of the church dates from the second half of the 18th century with the classicist carvings of the famous Vojvodina woodcarver Pavle Bošnjaković from 1836 and the paintings of the Veliki Bečkerek painter Jeftimije Popović from 1840. It represents an interesting artistic whole important for the study of modern Serbian art. Somewhat later (1899-1900), Dušan and Stevan Aleksić from Arad carried out restoration works on the iconostasis and the interior of the church and added new compositions.
There are about 120 icons on the walls of the temple. The church houses the original work of Uroš Predić on the top of the iconostasis (Crucifixion of Jesus Christ with the icon of the Mother of God and St. John the Theologian). Predić was the most prominent representative of Academic Realism among Serbs. He graduated from the conservative Academy of Arts in Vienna in 1880. He lived there for another five years and made 13 paintings of mythological content for the frieze of the Parliament in Vienna.
The church in Beška boasts a very rich collection of books, which are in the church-municipal library, church archives or in choirs, which is quite rare for the area. The church has been protected since 1973, and since 1991 it has been categorized as a Cultural Heritage of Great Importance.