Roman Fortress on the Site Prosjanice
Remains of Limes
The fortification is located at a distance of about 250 meters from the right bank of the Danube, north of the Belgrade – Novi Sad railway. During archaeological excavations carried out in 1956, and 1961-1962, only the southeastern corner of the fortification was discovered, with a circular tower 13m in diameter and defensive walls 1.20m in width that extend to the north and west, with a preserved height of about three meters. The plan of the fortification is not fully known. Movable archaeological material indicates that the fortification was built at the turn of the 3rd and 4th centuries and that it was part of the Danube Limes.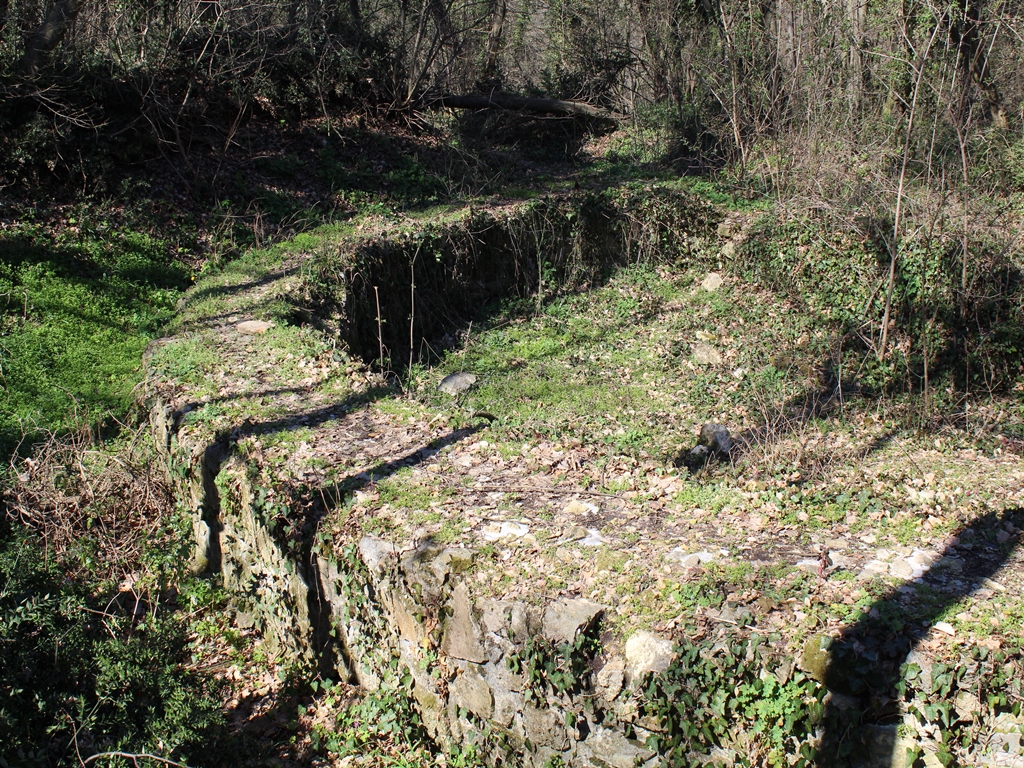 Today, at Prosjanica site, it is possible to see the circular wall of the southeastern tower over ten meters in diameter, a little over a meter high, and the walls of the main rampart, almost two meters wide, going from the tower to the west-northwest. Research has determined that part of the fortification is located in the Danube riverbed – two towers and the northern rampart.
The route of the new railway, which is being built right next to the Roman fortification, revealed two cemeteries and a residential part of the settlement. In addition to soldiers' skeletons, those of women and children were found. According to previous research, the two cemeteries are located on two sides of the fortification and are several hundred meters away. It is about the period between the 3rd and 4th century AD, when there was a Roman fortification in which the army defended the Roman frontier from attacks that were frequent at that time.
On the other side of the fortification, parts of the water supply system were discovered, which conducted water from a spring to the fortification.
All Roman frontier fortifications on the Danube have been on the UNESCO World Heritage Tentative List since 2017.
The site was placed under protection by the decision of the Provincial Institute for the Protection of Cultural Monuments in 1962.