THE CELTIC VILLAGE IN INĐIJA
The Celtic Village is a thematic tourist complex located in the sports and recreational zone of Inđija, at the entrance to the city from the direction of Novi Sad. Inspired by the life of the Celts in this area about 2300 years ago, the complex is fun and educational in character and is intended primarily for children. Inside the high, wooden fence of the complex, there are several types of Celtic houses, covered with reeds and made of wood and mud, which represent authentic Celtic households and craft workshops. In one of the houses, there is a mini museum with interesting exhibits, based on the material remains of the Celtic tribe Scordisci in the area of ​​Srem.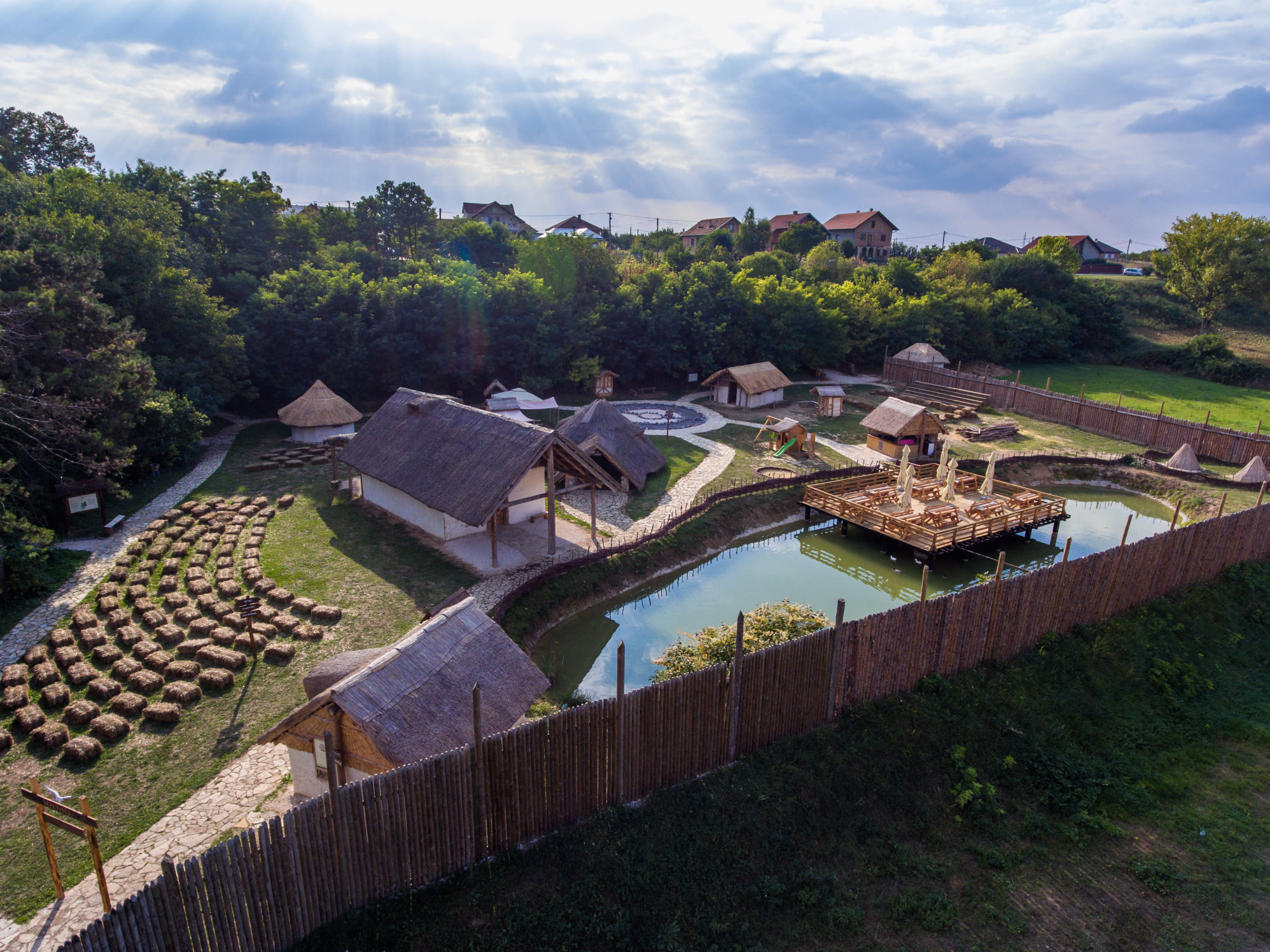 Visitors to the Celtic Village are welcomed by costumed staff and expert guides who complete the whole experience with their story. Also, visitors can participate in numerous workshops and enjoy various outdoor activities.
Contact:
Milorada Stojića Gorčila bb
065 425 38 83
office@keltskoselo.rs
www.keltskoselo.rs