Tombstone from 1761
Witness to Bygone Centuries
The tombstone from 1761 is located in front of the gate of the church of St. Nicholas in Stari Slankamen. The monument is half buried in the ground. The following inscription in the Church Slavic language can be read on the surface:
1761
Заб
Почивает
Раб бжи Николаи
И супруга
(1761 Here rest a Servant of God Nikolai and wife)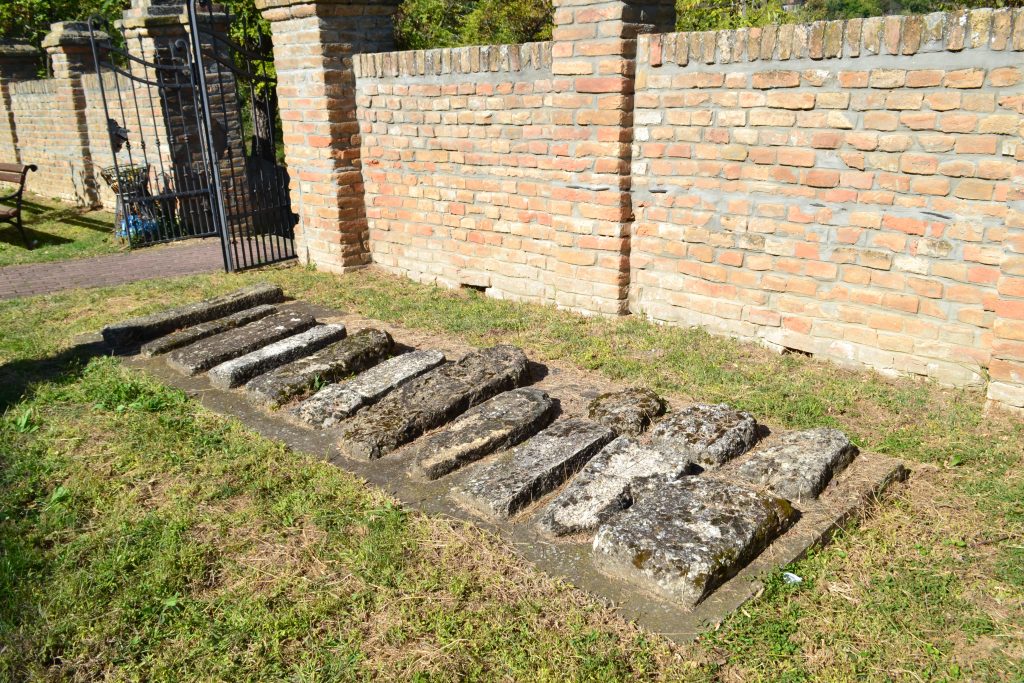 Since the monument dates from the 18th century and is one of the few that has been preserved in good condition, it was placed under the protection of the Institute for the Protection of Cultural Monuments in 1969.