"Adligat" Gallery Inđija
"Adligat" Gallery Inđija is a branch of the "Adligat" Museum from Belgrade, which has signed a Protocol of Cooperation with the Tourist Organization of the Municipality of Inđija in order to improve tourism, culture, art, preservation of memories, science and education.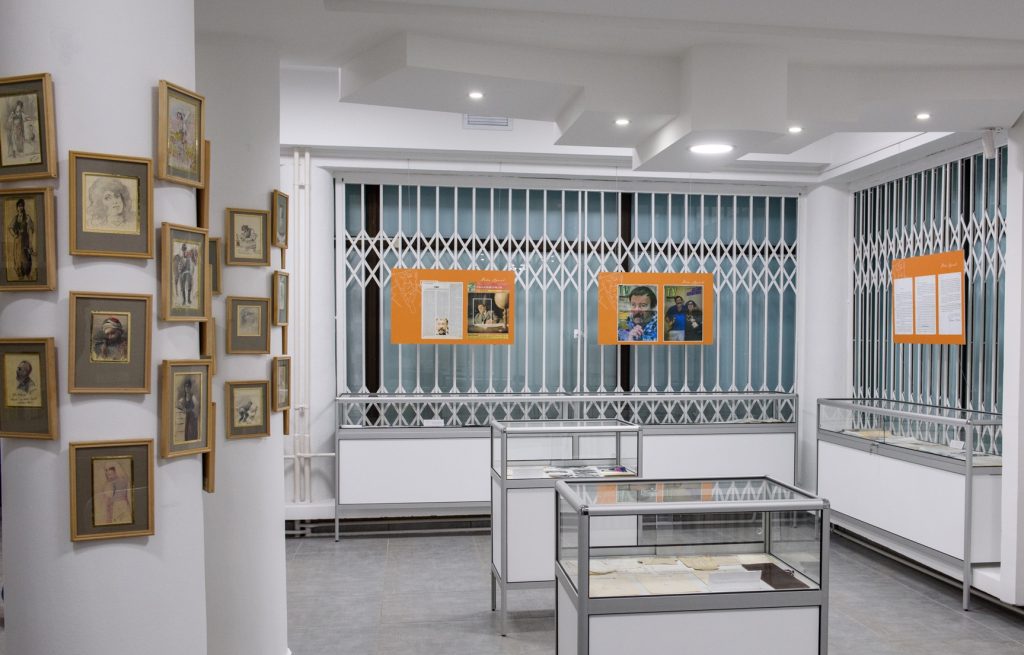 On the ground floor of the "Adligat" Gallery Inđija there is an exhibition area where every two or three weeks there are exhibitions of the great people of domestic and world literature, art, history, science, etc. Additionally, there is a corner dedicated to Japanese literature; personal belongings and awards of the journalist Donka Špiček and photographs and books by the writer Raša Popov.
The "Adligat" Gallery of Inđija also includes two rooms with legacies of great people of the 19th and 20th centuries. The first contains personal items, correspondence, letters, texts and furniture of the writer Miloš Crnjanski; books, letters and records of King Milan Obrenović; letters of Prince Đorđe Karađorđevic and personal items and awards of the chemist Marko T. Leka. In the room of the great people of the 20th century, there are personal items, books and awards of the Serbian actor Ivan Bekjarev; personal belongings of the prima ballerina and baroness Ivanka Lukateli; collections of books and personal belongings of Danilo Bata Stojković and letters of the painter Sava Šumanović.
The gallery opened its doors to visitors on 30th March 2022 with an exhibition of Pavle Vuisić, which consists of personal items, photographs, newspaper articles, songs, drawings, etc. Some objects are part of a permanent legacy.
The word ADLIGAT means several books bound in a single binding, it is a symbol of several peoples, cultures, generations under one roof.
Contact:
Železnička 1 v
064 862 15 05
info@galerijaindjija.rs
www.galerijaindjija.rs
Open hours:
Wednesday – Sunday
9.00 – 17.00